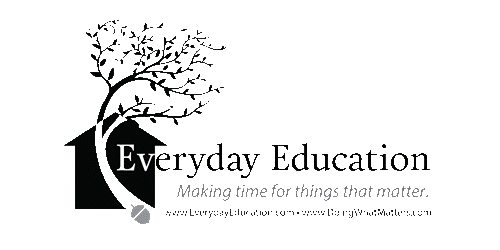 Vendor:
Everyday Education LLC
Product:
Perfect Reading, Beautiful Handwritting
Price: $27.00 digital e-copy
Age: Beginning or struggling readers, as well as any age that need handwriting
About: Everyday Education, LLC gave me the wonderful chance to review Perfect Reading, Beautiful Handwritting for my struggling reader. This program is broken up into 60 lessons. Each lesson is for one days work and the goal is to be able to read and write well by the end of the 60 days. Each lesson is a step by step tool to teach your child to read and write well. It is phonics based program at 218 pages long. I reviewed the digital version, which can be used for all in the family.
The writing portion of the program is to teach how to write beautiful. Meaning it's more italic style. My daughter loved this style. She has never been one to really care for writting, much less making it neat. I also notice the extra fancy way of doing letters helped her keep them written the correct way. She is dyslexic and still writes many letters backwards. You start out by practicing the letters in both upper and lower case. Some letters we used a separate sheet of paper to practice more. Then they have you to move on to copy work by doing a poem line for line. This section is just teaching the added italic to the letters but at a vertical position. After you finish these lessons the next move on to adding the slant. Which is a bit more difficult when you have written vertical all the time. There is more free writting in this section vs just copy work. Then to finish there is lesson on how to combine letters to make writting faster. It also goes a step further to learn to write with a calligraphy pen. We don't have one yet but we are all super excited to try it. I remember trying in highschool and couldn't figure it out. I howe very was trying to self learn.
We spent the majority of our time on the handwriting during the review period bit we are moving on to the reading portion now. This is a Christian based program and there are scripture throughout the pages. I think this would be great for anyone that wants to add some fun to their writing lessons or want to take the 60 challenge of teaching your child to read.
Be sure to check them out on Social media pages as well as click below to see what other great products my crew members have reviewed.
Pinterest:
https://www.pinterest.com/janicecampbell/
FB:
https://www.facebook.com/janicepcampbell
FB page:
https://www.facebook.com/excellenceinlit/
LinkedIn:
https://www.linkedin.com/in/janicepcampbell
Google+:
https://plus.google.com/u/0/+JaniceCampbell
Twitter:
https://twitter.com/everydayedu