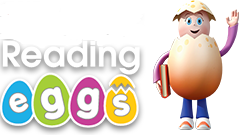 Vendor: Reading Eggs
Product: Free 4 week trial (Offer expires November 30, 2017)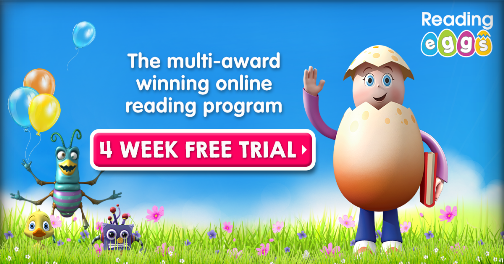 Ages: 2-13 or up to 6th grade
About: Reading Eggs has a few different levels to start at depending on your childs skill level. This is an online program that uses games, songs, and rewards to help your child read. The levels are; Reading Eggs Junior, Reading eggs, Reading Eggspress, and MathSeeds. The reward system is golden eggs that are used in games.
Sometimes the hardest part of teaching your children is teaching them to read. There are so many ways to teach a child and you needs lots of reinforcement and repetition to make it through sometimes. Reading Eggs helps you do this.
Reading Eggs teaches your child to learn letters, the letter sounds, reading skills, spelling, language arts, and comprehension skills. There is some early Math skills through MathSeeds in there too.
There is a placement test to take when you start using the program. This gets you started right where your child needs to be. The test is really short and doesn't take long to finish. Your child then gets placed on a level, each level has about 10 lessons to complete to move on to a different level. Each of the levels is teaching a new sound or word and vocabulary words. Reading Eggs has 120 lessons total in it.
We used reading eggs for my children that have learning disabilities and have a harder time learning and retaining the things they learn. Reading eggs did really well helping reinforce repetition to learning the letter sounds for my son. He almost has all his letters learned now because this made it fun for him to want to keep practicing even outside the program. My kids are gamer's so the use of games to help teach was a huge hit with them both. My daughter enjoys trying to read the digital books and do the quizzes to earn rewards for her games. I think this program along with MathSeeds is great for those kids that do not do as well with other curricula. The kids are self paced learning and can go at their own pace and go further once they have really learned the lesson.
Reading Eggs also has printable worksheets. These are good if you need something for your portfolios. There is also lesson plans if you want to use it for a full stand alone program. A perk is it is mobile friendly so it is great for on the go learning or if you travel a lot like we do. Plus my kids think anything they can do from the tablet is more fun than pen and paper learning. Also it is affordable at 6 months for $49.95 or you can get Reading Eggs and MathSeeds for a full 12 months for $59.00.
We also looked into Reading Express. My dyslexic daughter knows her letters and sounds but still isn't great at reading the words. So we tried this program too. It is geared for 7 to 13 year olds. This has more reading and language art skills which is a little bit of a difference pace to work with. It also has worksheets you can print as well too.
Be sure to check out what my other crew members had to say.