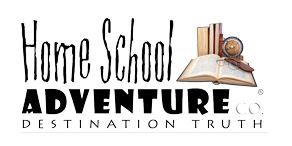 Home School Adventure Co. Is a wonderful vendor to review for. This time I was able to review their digital copy of I'd Rather Be Your Mommy. This also came with I'd Rather Be Your Mommy Coloring Book Edition. You can also get the I'd Rather Be Your Mommy Print Set.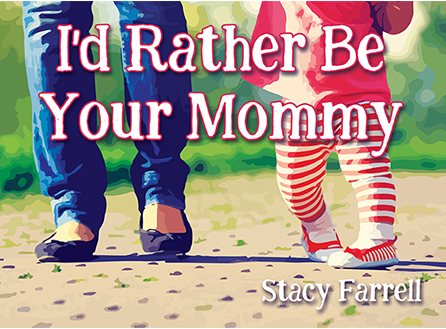 I'd Rather Be Your Mommy was written by Stacy Farrell. In full color this book is about a mother's love for her child. It helps the child understand no matter what we will always be their mommy first.
As a busy mom myself this was a great little book for both my toddler and I. Just having reentered the workforce for the first time since becoming a mother, we have had to change a lot of things. My toddler were very sad to see me go everyday and would worry if I was coming home. They would cry when I would leave which broke my heart. This book help explain better than I could, that no matter what I do I will always love them and being their mom will always be first to me. We compared how my life is to those in the book, like an actor. We talked about how I show my love for them by cooking, cleaning and spending time with them.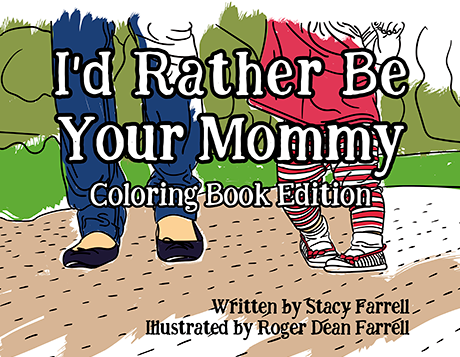 The coloring book was nice to have to print out ans let my 3 year old color while I was reading the book to him. It kept him still so that we could get through the book and talk about it. They are cute little pages that he can color his heart put on.
The print set is nice if you wanted to print the book out to have instead of reading it from your computer. The pictures are very bright and fun. They could also be used to make reminders to hang up in the kids room to show your love for them.
I think this book would be great for moms and littles that maybe having a hard time going back to work or even adding a child and one feeling left out. It's a good reminder that we love our children no matter what goes on in life. We are their mommy first and for most and will be there no matter what. It was so much fun seeing the love when he understood what it was all about. He really loved the coloring pages and being able to see the wonderful colored book pages.
Be sure to check out the social media links as well as what my fellow crew mates had to say about this book and other books by Home School Adventure Co.
Social Media Links:
Twitter:
https://twitter.com/HomeSchoolAdven
@HomeSchoolAdven
Facebook:
https://www.facebook.com/HomeSchoolAdventureCo
Pinterest:
http://pinterest.com/homeschooladven/
Google+:
https://plus.google.com/b/115241518288669984312/+Homeschooladventure
YouTube:
https://www.youtube.com/user/HomeSchoolAdventure