Vendor:
Products:
Price:
$10.00-$37.50
Age:
Pre-K to 8th (See information on levels
here
.)
About
: Grapevine Studies is a company that teaches children the Bible through drawing. I reviewed Old Testament Traceable (ages 3-5). Level 1 (ages 6-8) and Level 2 (ages 8-10).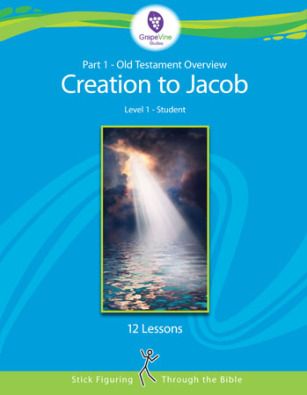 Level 1, also doing the traceable, takes you through the Old Testament starting with Adam ending with Jacob. They will learn about creation and all those in between. There are 12 weekly lessons, with 45 daily lessons. Both the level one book and the traceable book are 82 pages long. It comes with the lesson pages, timelines, memory verses, and reviews. You also receive a teachers book. This book comes with lesson notes, timelines, goals and much more in 100 pages.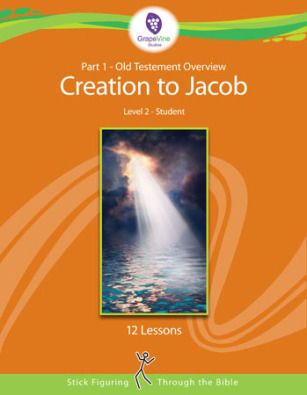 Level 2 teaches the beginning of the Old Testament, with stick figure characters from the book of Genesis. The topics learned are creation, the flood, building of the Tower of Babel, and more. By the end of the lessons they will be able to draw the first part of the Old Testament timeline. This book is also 12 weekly lessons with 45 daily lessons. The student book is 64 pages long and a teacher book that is 100 pages long. Both cover the same things that the other books covered.
How we used: We did the daily lessons with all three of my kids. The traceable book is a lifesaver for young kids are maybe those that have a harder time focusing like my son. This was also good in allowing them all to work together learning the same things at their levels. We start the lesson by reading the passage and then we move on to drawing the stick figures, or in the traceable it is already there in gray scale ready to be traced. You go onto the week with memory versus, comprehension questions, and then a little place to write what you need to remember for the week. The level 2 book has some extra memory work of the books of the Bible as well as some vocabulary work. Level 1 also gives extra room to draw. My daughter that I used level 2 with was kind of bummed about this. She is a lefty and uses a lot more more than her sister does. But she made it work with no fuss.
I really liked being able to teach the same thing with each of them but making it so they could excel a bit further for each of their age ranges for the level of books they got.
Be sure to check out the other levels that my crew members reviewed. I think it would help you find a level that would work best for your family.
Facebook:
https://www.facebook.com/GrapevineStudies
Twitter:
https://twitter.com/grapevinestudy
Pinterest:
https://www.pinterest.com/grapevinestudy/
Google+:
https://plus.google.com/u/0/+Grapevinestudies/posts
Periscope: @Grapevine Studies